'The Chubby Stick Shadow' is a pencil or a shadow?
All woman can distinguish one beauty product from another. There is no brainer to tell which is an eye pencil and which is a shadow. Describing new Clinique product 'The Chubby Stick Shadow Tint for Your Eyes', however, may cause a problem. It is a new eyeshadow in a form of a thick pencil.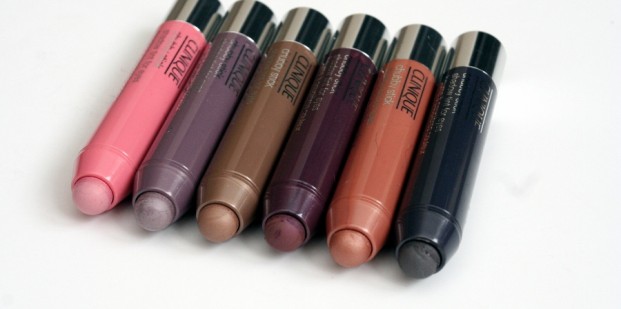 At first Clingue released only fer dim colours of the product. It quickly become so popular that new, bright and vibrant colours were added to the offer. Now, the range of colours is really impressive, we can choose from 12 different shades. The most popular ones like Biggest Blossom, due to such a huge demand, are often out of stock and the only place you can get from would be online.
As all Clinque products, ' The Chubby Stick Shadow' packaging is elegant and classy. It is a thick, twist up pencil with a nice . The tip seems solid and it is very difficult to break. You just carry them around in your bag without worrying that you need to take a sharpener, a brush or that it may get smashed. It is very solid and convenient to use. It seems that the stick concept is great for travel. If you would like to achieve the perfect look you can always blend shades with brush.
The eye shadows stays in place for the whole day. It not run even during the hot humid summer. When applied it even without an eye premier it, will not smudge ,crease or fade It feels weightless and thanks to its special tested formula it is does not irritate sensitive eyes.
' The Chubby Stick Shadow' is more than amazing. If you are thinking of getting great eye shadows that will be easy to use, and not pricey, you do not have to look any further.