The Best Mask for Ruined Hair? Check Out My Top Choice!
In today's post you'll read about my favorite hair masks. I believe a deeply-conditioning mask is a product that has the greatest effect on the appearance of hair. We spend lots of time choosing a perfect shampoo or conditioner, but I definitely recommend putting your mind to picking a great mask too. Find out which one works best on damaged hair. Check out my top choice! <3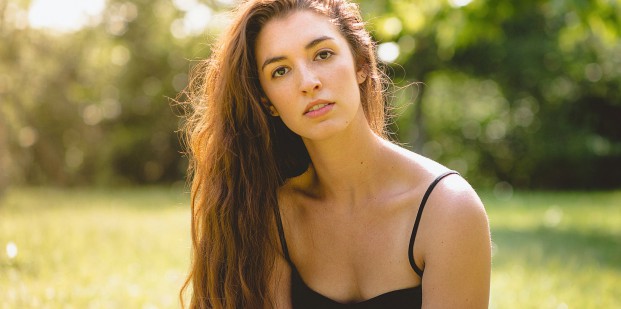 Conditioner vs mask – how are they different?
Many people think there's no difference between the two and I totally understand that because I used to be one of them. Surprisingly, there are quite a lot of things that set them apart. Firstly, a mask is usually left in hair for longer, which leads to another difference, that is the effect. A mask penetrates more deeply so it enhances the condition of hair, not just beautifies it. A conditioner, on the other hand, has a more superficial effect. The formulas differ as well; a mask is usually higher in nutrients.
That's why I like to reach out for a hair mask. I use a conditioner only when I'm really pressed for time and want to keep a product for literally a minute, and generally I'm more into leave-in conditioners.
Without further ado, I'm presenting my best mask for damaged hair.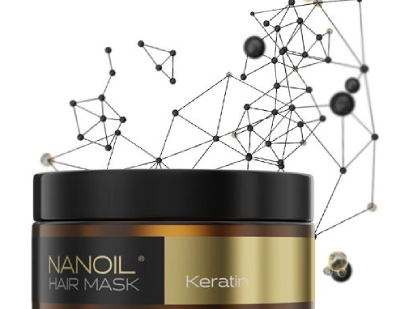 [NUMBER ONE]

NANOIL KERATIN HAIR MASK
This mask has a very light and pleasant-to-apply consistency. I sometimes leave it in for 10 minutes and other times for longer, around 20 mins. Even letting it sit for so long doesn't weigh my strands down. My hair got lovely shine, softness and looked nicer after just one use. Still, the phenomenal effects took slightly more time to appear. Because the mask is rich in keratin proteins it leaves hair revived and reinforced. It's perfectly moisturized and no longer feels coarse.
Even now when my hair's in a much better shape, I still use Nanoil Keratin Hair Mask. I've read it's also good for healthy hair to shield it from damage and maintain perfect condition.
All in all, Nanoil turned out to be the best remedy for damaged hair!
However, before testing my number-one Nanoil, I used many other products and some of them are still in my hair-care kit. I don't use them as often but still like them. Check out my top picks.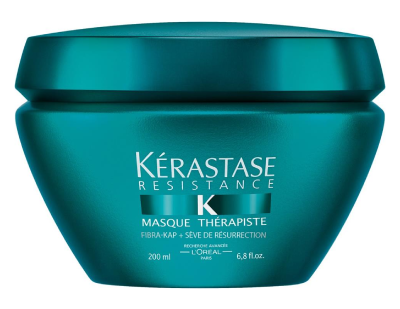 [NUMBER TWO]

KERASTASE RESISTANCE MASQUE THERAPISTE
The Kerastase Masque has been enhancing my hair for years. I tested many products from the brand, but this one is my favorite. It comes in a lovely, green-colored packaging looking very exclusive. I use it like Nanoil and it also has a really cool texture: neither too runny nor too thick. I usually leave it in for around 10 mins. It is non-overburdening. I first used the Kerastase Resistance Masque years ago so I don't remember the first impressions. Still, hair is softer and more manageable right after use. It also smells amazing while the scent stays on long after blow-drying. When it comes to long-term effects, hair is healthier, more resilient, not breaking or tangling. I really like this mask. The only negative is the high price for just 200 ml.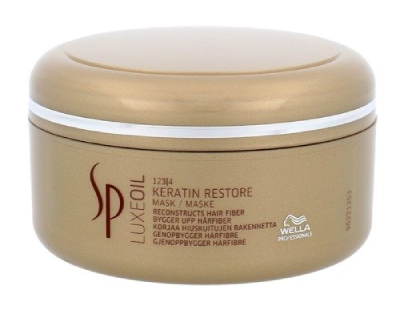 [NUMBER THREE]

WELLA PROFESSIONALS SP LUXE OIL
Here we can choose between two sizes: 150 and 400 ml. Now I've got the bigger one because it was a better value for money. If you're not sure if your hair gets well with oils then I suggest testing the smaller packaging. Wella Professionals SP Luxe Oil Masque contains some vegetable oils. My hair benefits from oils and there's no overburdening effect. Unfortunately I've heard girls complaining about weighed-down and greasy strands after this mask. The product is enriched with keratin which repairs hair from within. It also makes hair smoother and more glossy. The mask is quite thick and a large amount is necessary for covering the hair fully. It's not a problem though because it comes in a big 400-ml jar. Obviously Wella Professionals SP Luxe Oil Masque is not a good choice for everyone and that's why it comes third in my ranking. I like to use it from time to time, especially when I don't have time for a hair oil treatment.
What do you think about these masks? Do you know and like them too?
Share the name of your number-one hair mask! <3