Maybelline Diamond Glow – will make your eyes shine like a diamond
For every day we prefer a delicate and neutral make up. Nothing standing out, shouting. If you plan a wild night out, however, you better put all beiges and creamy shades back in a drawer. We need to shine, be visible. All strong, saturated colours would be perfect. The only rule to remember when it comes to a night, dramatic look, is to accent either lips or eyes. If you do both the make-up will loses balance and you may end up looking cartoonish. When emphasising eyes area there are no better products that Maybelline Diamond Glow eyeshadows.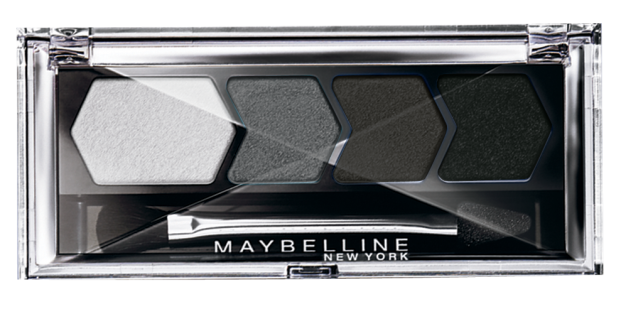 As the name suggests, when using those shadows your ought to be shining just like the real diamond. All it takes is to buy one of 6 sets that are available in different colour. In each set contains 4 colours that you can freely blend together to achieve the look you desire.. In each set there is a light creamy shade that you can apply in the middle corners of your eyes or on the brow bone.
Those eyeshadows are different to the other Maybelline shadows, as they are rich-pigmented and they are very shimmery. First, do a few swatches on your hand to find out how much product you should use on your eyelid to get the look you want. Those eyeshadows are very intense so that your lip make up should be very humble if any. Nude lips would match strong eye make-up perfectly.
Although the producer assures us that the eye shadows are very durable, it is worth using the eye premier to avoid any potential smudges. Great thing is that the product does not crease nor fallouts. It is easy to apply with a tiny sponge or with an eye brush. The Diamond Glow is a great alternative to any cream metallic eye shadows. They are great quality; durable and more importantly, not expensive.
If you are planning to seduce men with your gaze, you should unquestionably provide yourself The Diamond Glow eyeshades. It will definitely make you glow throughout the night.