Here comes a review: Nanobrow eyebrow serum
Do you use eyebrow serums? Do you have your favorite one?
This massive hype surrounding eyelash serums encouraged many women to use them to boost their eyebrows too. Actually, many producers recommend to do so with their lash enhancers. I did it myself too because I wanted to add some body to my thin eyebrows. Since I had an eyelash serum at home, why wouldn't I give it a shot? You know what? It did no good.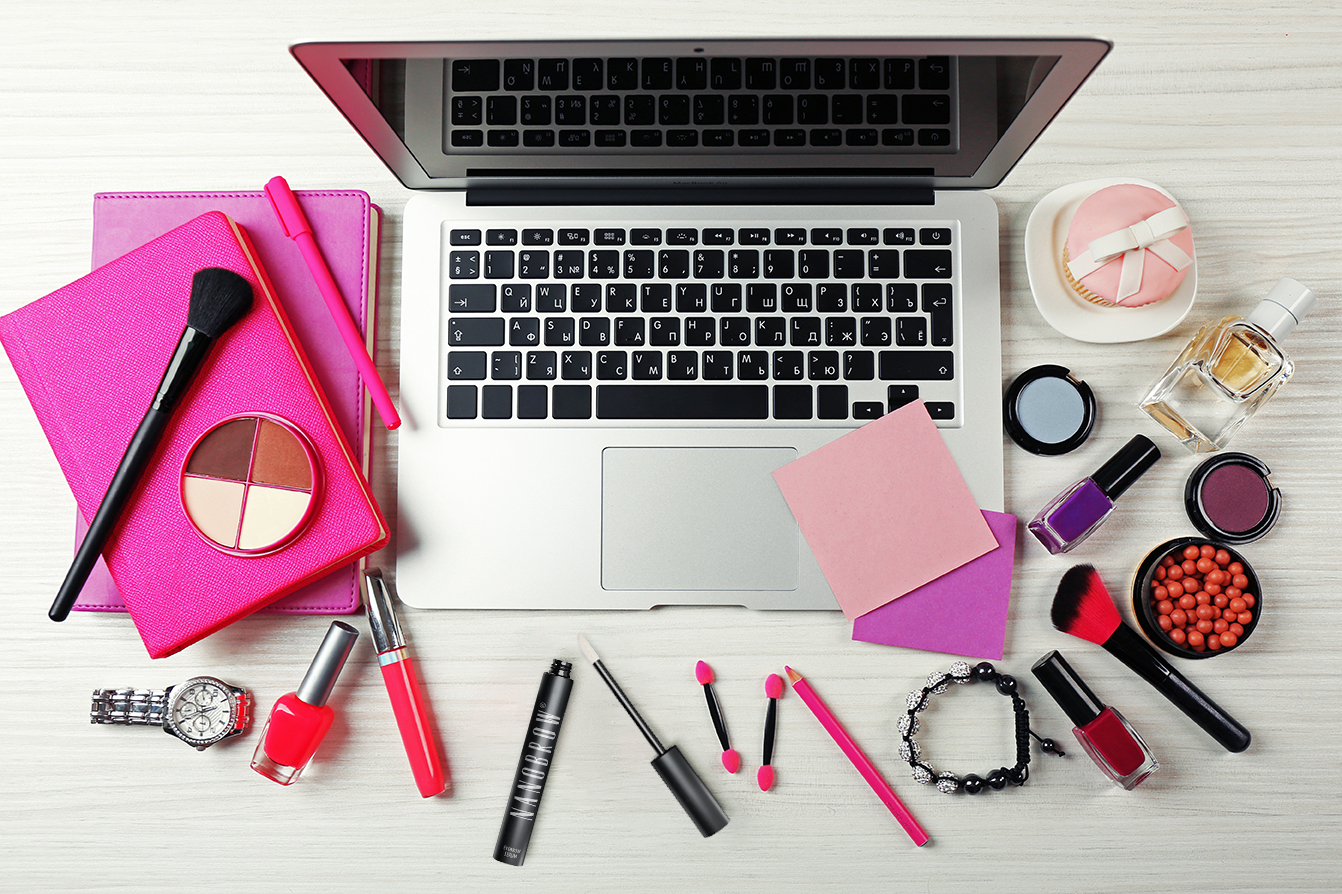 No I know that eyebrows require to be given other type of ingredients that only well-composed and effective products are made from. An eyebrow serum, not eyelash serum. Although both types of hairs are similar, their needs aren't quite the same.
Today I'm using Nanobrow and this is the eyebrow serum that this post is about 🙂
Eyebrow serum: What's the point in using it?
Eyebrow care focuses mainly on making eyebrows fuller-looking. They should gradually become thicker, darker and fuller in order to cover up and fill in the brows. It's not about growing eyebrows long because it'd be a nightmare if we had to trim the brow hairs, wouldn't it? Therefore, the very effect can be achieved with an eyebrow serum. In my opinion, there are more benefits of using such a beauty product than just the enhancement that is given to the appearance of eyebrows. Such cosmetic isn't only recommended to those who have thin, sparse and fair hair but also to those whose brow hairs fall out excessively and are considerably damaged. A good eyebrow serum task is to regenerate such brows and restore their good health. In a consequence, eyebrows become more beautiful and easier to style.
Which eyebrow serum to pick?
Here comes a key question: Which eyebrow serum is the best? Indeed, we can choose and pick among hundreds of various brow enhancing products, therefore it happens to be difficult for us to recognize the product that is worth our money. Before choosing Nanobrow, I followed the below criteria:
Ingredients – it's best if the list of ingredients is simple, natural and lacks preservatives.
Consistency – an eyebrow serum should penetrate fast without leaving eyebrows clumpy.
Applicator – a convenient sponge applicator equals easy application.
Efficiency – the longer we can use the serum, the better.
My fave among all eyebrow serums: NANOBROW
I'd like to tell you a few things about just one eyebrow serum. The one, which in my opinion, is the best. I've chosen Nanobrow and I don't regret my decision because this brow enhancer fulfills all my expectations. And this is why it deserves to be given a short review. Basically, it also deserves to be highly recommended because if you're looking for a good eyebrow serum, then this is the best one that you can get. Are you curious how it works?
Nanobrow: Ingredients
When it comes to the composition of Nanobrow, the ingredients are really well-selected. It doesn't contain parabens, synthetic colorants or aroma compounds, nor includes it other synthetic substances that might increase the risk of irritations. What it has instead are some plant extracts, moisturizing substances and eyebrow-growth-accelerating boosters. Every ingredient used in Nanobrow offers a high quality and is maximally effective.
Nanobrow eyebrow serum contains:
soy and wheat sprout extracts (accelerate brow hair growth).
Baikal skullcap root extract (prevents diminishing eyebrows).
ginseng root extract (revitalizes and rejuvenates).
provitamin B5, which is panthenol (nourishes and improves hair flexibility).
arginine (reinforces, improves moisture and thickens eyebrows).
And these are only the key ingredients because the total number of conditioning and beautifying substances in Nanobrow reaches almost 20!
Nanobrow: Consistency
I guess I have to use the same adjective to describe Nanobrow consistency, which is 'great'. Contrary to most eyebrow serums, Nanobrow isn't too runny. Indeed, it's watery but it doesn't get into eyes because it's absorbed by brow hairs in a flash. Also, you won't feel the serum on your brows, which is amazing!
Nanobrow: Application
The applicator, which size and slightly curved tip considerably ease using the serum, is another good side of Nanobrow to mention. Just apply a portion of serum to each brow once a day to notice the improvement in the way your brows look within a few weeks. There is just one rule that you have to abide – make sure that you deprived the brows of make-up and other cosmetics. Also, I suggest you to put the serum on at bedtime.
How does Nanobrow really work?
Did Nanobrow manage to satisfy my eyebrow-related needs? Did I succeed in improving the look of my eyebrows and making them stronger with Nanobrow? Of course, I did! I was surprised myself how effective Nanobrow is!
Accelerates growth of new brow hairs.
Reinforces and prevents diminishing brows.
Noticeably makes eyebrows thicker.
Intensifies eyebrow color.
Improves the look of eyebrows.
Reduces the need of applying make-up.
Does getting Nanobrow pay off?
Yes, yes, yes! I'm a huge fan of this eyebrow serum. I can't believe my eyes when I'm looking at my photos taken prior to Nanobrow treatment – the brows I'm having in these photos look as if there belong to some other person. My eyebrows used to be thin and almost invisible, but now they are so bold and full-looking that I don't have to apply brow makeup any longer. I just need to pluck a few extra brow hairs once in a while to enjoy flawless eyebrows. Naturally flawless eyebrows!
20 Comments "Here comes a review: Nanobrow eyebrow serum"
You're right, the serum boom is enormous lately. Ads pop out everywhere but of Nanobrow I learned from you. I consider getting it for myself and my sis cause her b-day is soon.

Go for it! Double pack is cheaper! 😀

I wasn't convinced about all the conditioners cause it seemed like a scam, until I started using nanobrow. now i know that you just have to choose right product.

I bought Nanobrow and Nanolash – both awesome!!

Impressive composition, just apply it and wait for the results. 🙂

Does it have any smell? I recently got some fake Revitalash and it sticks. :/ I couldn't use it.

Maggie – Nanobrow doesn't have scent because there are no fragrances in its composition. 🙂

Is it worth it to but Nanobrow?! Silly question! Obviously it is. I know by looking at myself. My brows were really badly damaged and Nanobrow helped me get them back. <3

How does one use Nanobrow after permanent makeup? I know you can but is it used somehow different?

yeah! Finally, you reviwed it! I tip toe around Nanobrow for few weeks now cause I saw it somewhere online but I was waiting for your review. Thanks, I'll get it today! 😉

For a long time I was applying eyelash serum on brows too, but it was tiresome, the tip of the brash so small and finally I wasn't were consistent with it so my brows didn't get the chance to grow… With nanobrow its just few seconds and its done… NICE! <3

How much does Nanobrow cost?

To me it costs as much as any other good quality cosmetic – no matter undereye cream or makeup palette…

Hi! Great blog with super reviews, really helpful!

what's the price of Nanobrow?

As far as I know at the producer's website are some discounts when buying more than one. Pity that you can't get Nanobrow at the store, or I'm missing something? Does anyone know anything about it?

after one week I saw my brows were stronger

Thanks to Nanobrow, no brow makeup is needed, brows are well taken care of and no henna is necessary!

So I can easily set aside castor oil that DOESN'T work and buy something that actually does! 🙂

Perfect review as per usual! I love your blog!