Silky eyeshadow by L'Oreal
How many times did we tred to choose the right eyeshadow colour and it turns out that it looks different once applied, to the one in a package?We often get dissatisfied with the quality of the product. How to make sure that you get what you pay for? Do perfect eyeshadows even exist? One for sure, if you get 'The Color Infallible 'you want be disappointed. What's so special about them?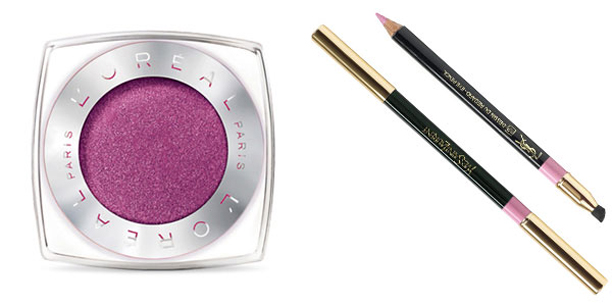 The great feature is that this product is stays on your eyes for the whole day. Many of you are used to using the eye premier so that the colour remains vibrant and stays in place. There is no need to do it any longer. 'The Color Infallible' eye shadows by L'Oreal are fade-proof, smudge-proof, water- proof and long lasting without you using the eye base. It saves your many on' other unnecessary beauty products and it cuts your daily make up routine. Most of customers value the eye shadow especially for not creasing and not running into fine lines around the eyes.
The product comes in a beautiful, elegant glass pot and it its texture feels midway between a powder and a silky cream. It is easy in application as it glides smoothly on your lids and it blends well. To get the best results, L'Oreal recommends to use the small, soft eye brush to apply it. To get the best results, Thanks to the specially tested formula it doesn't irritate sensitive eye area.
'The Color Infallible Eyeshadows' are in deep, Ultra-intense colours that will flatter anyone. The intensity of the shades can be built up for the more dramatic, evening look. Although in a pot it may look like a metallic eye shadow, once applied it gives you an iridescent finish. It does not make your age lines stand out, which makes it for mature eyes.

It seems that the only downsides to this product is that the colour range is not big. L'Oreal has only seven shades of this amazing shadow in their offer.
'The Color Infallible Eyeshadows' it is quite unlike an ordinary eyes shadow you have known so far. It may be quite pricey but worth getting.