My long lashes love Nanolash
I haven't completed two months of the Nanolash treatment yet but I just have to share with you my experience with it. I was absolutely taken aback by how long my lashes have grown so far and I couldn't keep it for myself any longer.
It all started when one of you guys asked me to test a few lash serums. I didn't believe in any magical eyelash conditioners so in order to prove they do not work, I have chosen the first serum from the top of the list and I ordered it.
A few days later I've received a small package with the Nanolash Serum. I studied the manual thoroughly and I started applying it once a day as it was recommended. It says on the leaflet to use it nightly on clean skin, but as I have more time in the morning, I did it then.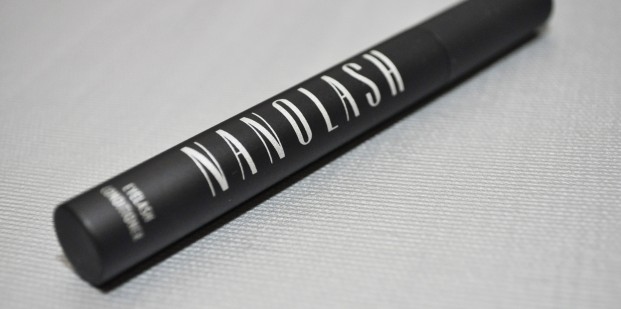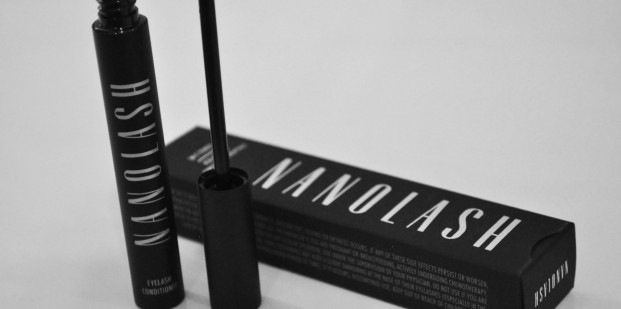 The Serum comes in a nice, black tube and it has a handy brush to distribute the formula precisely on the lash line. I didn't have any problem applying it and it quickly became a part of my morning routine. I've heard that many lash conditioners can cause eye irritation or redness, but I with Nanolash I haven't experienced any of those.
I had been using it every day for about 3 weeks before I've noticed that my lashes were stronger and they were not falling out as they had been before. I remember that after the first month, I started receiving nice comments on my eyes. My lashes were noticeably longer and thicker. It was quite surprising because I haven't really expected any changes.
Now after 2 months, my lashes are fuller, much darker and I would honestly use a word 'extremely' long. I stopped using mascara. I just use my old time favourite Shu Uemura Eyelash Curler and I am ready to rock! I must say that I absolutely love this Serum. I could not imagine that my lashes have such a potential and that they may look this amazing.
I will keep using it until I finish the whole tube and then probably will repurchase a twin pack, as my mum wants it as well. As I have used one lash conditioner years ago, that was not working at all; I can give Nanolash 5/5 points with the hand on my heart.
26 Comments "My long lashes love Nanolash"
I also use Nanolash, a bit longer coz almost half a year. The results are astonishing and I don't want to put it aside. I use a tiny bit once or twice a week. I finished one tube and I am half through the 2nd one. My lashes are very long – I would say that they are as long as the average falsies but natural:) I have to stop wearing my glasses. Absolutely love it

It depends where you are getting it from. On Nanolash website it costs £39 but they do good deals if you buy a twinpack or a multipack. I got my one of Amazon because there was some discount at that time. I paid £35+ free shipping.

I use RapidLash and I am disappointed with the results so I am looking 4 sth more effective

I just bought RapidLash :/

As far as I know, the cheap lash enhancers do not work at all. They may make your lashes stronger and less prone to breakage but they will not give you the volume. I google it and only Latisse lengthens and thickens lashes as it has some patented ingredient. I tried to get Latisse online but it is very difficult – then I chcek the ingredients and it turns out that Nanolash and Revitalash has the same working agent. When you compare bloggers pics before and after latisse and Nanolash you get the same results. Revitalash is longer on the market but it cost twice the Nanolash price so I ordered the latter. Now waiting for delivery

yep, I use Revitalash and it is very good. My lashes are twice as thick and looooooong

I prefer eating healthy and drinking a lot of water

what if you lost your lashes due to disease? You wouldn't sit still waiting for it to grow back or not. All you want is your normal life back that includes you hair, brows and lashes. Nanolash helped me a big time

I got the multipack and I will give one to my sis and the rest I keep and use:)

It is not that expensive if i spread it into a few months, sounds interesting

I want to try the Lash Food but I don't know where to get it from

Why do you want a pay a fortune for the lash enhancer not to mention the shipping from US?

you can get good lash Serums in the UK

I had a small episod with Revitalash. I got it as a Christmas Present from my aunt and I was using it for no longer than 2 weeks. It irritated my skin too much to handle it. I tossed in my drawer and it stays there till now

how can i get my lashes grow longer?

Most important that it wasn't tested on animals 🙂

stunning results in very good price

For me great, best part is my lashes are darker.

I can't join all the amazed ones, it is good, but not special. Similar to others in the same price range.

One of the best in the market! 🙂

I'm happy that could share my cosmetic discovery with you and I'm ever happier that you liked it as well 🙂

I'm in the middle of the treatment and the effect is brilliant! I just worry how long will it last..

I can't say I'm disappointed, but I'm also not as thrilled as other girls