Is the Maybelline Mousse foundation better that the liquid one?
Traditional, liquid foundation or a new, mousse foundation. What would be better for your skin type? The traditional foundations are well known but the mousse one sound intriguing and they are not quite discovered yet. One of the very few, yet the most popular foundation mousse is 'The Dream Matte' by Maybelline. According to the producer, it makes our skin matte and flawless looking after only one application.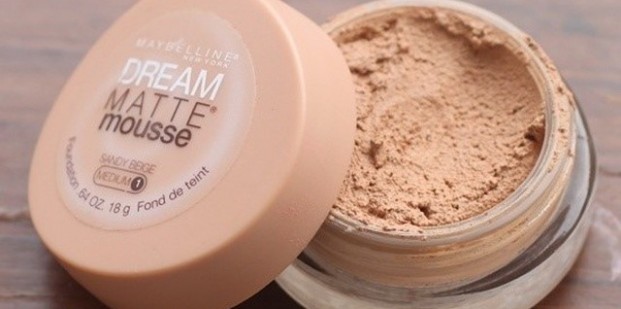 It is designed for mixed and oily skin with the T-zone problems. It comes in a nice, glass, transparent jar. The packaging, although elegant, is very impractical. Taking the product out of the jar may cause many problems. Taking it out with the finger leaves many bacteria in there; the foundation brush does not seem to be any better. Maybelline should warned its customers that it is necessary to equipped yourself with some kind of a spatula.
The application is not as simple as Maybelline claims. It rolls under the fingertips and it flakes making clothes dirty. However, once you get through the application, you will be surprised how well the mousse blends with your skin. It does not leave any smudges and it evens the skin tone. It it is not cakey and it leaves your skin looking fresh and bright. The product is buildable so you can apply a few layers depending on the result you would like to achieve. The coverage is light to medium. To hide serious skin issues you need to rely on a good concealer, as 'The Dream Matte Mousse' will not cover any marks.
Unfortunately, what seems to be the best feature of the product – the matte effect, vanishes only after 3 hours from application. It is not what we expect from the Matte foundation. To extend its durability, it is essential to apply a good face premier and a setting powder on top.
It seems that 'The Dream Matte Mousse' is an amazing product only for women without any skin discolouration and for those who do not have any oil secretion problems. If you are one of these lucky ones, the Maybelline mousse foundation is for you.