Does Astor BB Cream works?
All year round, we love to use good foundation. It helps us cover skin imperfections, and makes us glow. During summer, however, it is good to let the skin breathe and regenerate. Heat and humidity often cause our make-up melt. Shining T-zone and chin areas force us look for other products that could replace the foundation.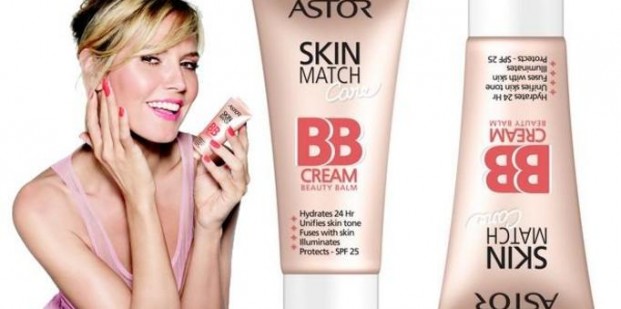 On the market, we can find a universal BB Cream. It stands for blemish balm, blemish base or beauty balm. It is widely known as an all-in-one facial cosmetic that can replace serum, moisturizer, primer, foundation, and sunblock. It seems to be a great alternative to many products that we use separately. Astor has released its BB cream as well. It is 5in1 formula, which is supposed to work magic. Does it really do the job?
The consistency of the cream is light but at the same time if feels quite sticky, which makes the application difficult. Distributing the even layer of the cream may cause some problems. It is easy to leave small smudges in the ear area that become more visible with time. The choice of shades is limited to Light and Natural. It is almost impossible to match the tone if you are are a redhead with the pale complexion. Most fair-skinned woman end up with a tint of orange on their face.
The 5 in 1 formula is not as great as we may expect. The cram has 25 SPF and it great if applied as a concealer. Unfortunately, it seems that it does not work as a proper premier at all. When applied as a foundation leaves marks and smudges. It does not matter if you use The Beauty Blender or the best Kabuki foundation brush, there is no way to put the even the skin tone. Moreover, after 2 hours from application, the skin shines and looks oily. When it comes to highlighting, it does highlight but only shiny nose and forehead areas, which is not what we want.
Giving up your regular foundation and swapping it with a BB cream for the warmer days is a great idea. Not to get discouraged try a good BB cram, at all cost avoiding the Astor BB product.