Adhesive Eye Tape for Droopy eyelids
The droopy eyelid is the issue many, not only mature woman struggle with. The eye area is not as elastic and resilient as it used to be and it holds a lot of fat tissue making the eye less prominent. The eye lifting surgery was the only treatment until eyelid tapes have been invented. Now, you can even out your eyelids without the invasive surgery. This product, still not popular in West Europe has already overtaken the Asian beauty industry. It is loved by all girls because, apart from 'opening' the eye, it also creates the double eyelid crease. Almost each Japanese woman uses it, or at least knows what the eye tape is. The main aim of the adhesive eyelid tape is to enlarge the upper lid and make the eye pop. The wide-open eye give the face fresh and awaken look. It 'lifts' the face and make you look much younger.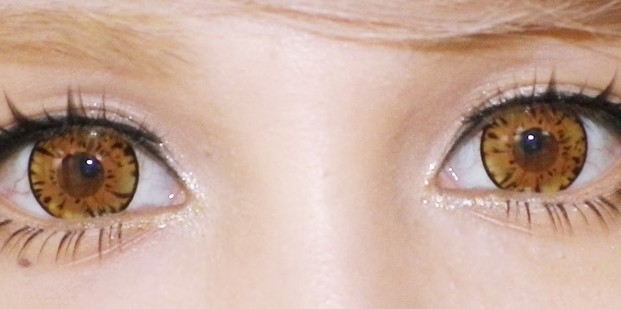 How to apply the eyelid tape
The tape should be pre-cut but you still need to match it against your upper lid and trim it to fit your eye. Cut out a thin strip so it is shorter than the length of your eye so it does not stick out on both ends. Make sure your eyelid area is clean, make-up and oil-free. If you would like to wear eye shadows, apply them on the tape.
Look in the mirror, find your natural crease, and apply the tape on the eyelid slightly above your natural crease. You may feel some discomfort at first, but you will get used to it after a few minutes. Now you can finish your eye makeup.
Most of the eyelid tapes are non-reflective, breathable, and most importantly- invisible.
They are waterproof; however, it is better not to risk wearing them at the swimming pool.
To remove tapes use your regular make up cleanser or a baby oil and gently pull it out. The eye skin is very sensitive so it is important that you do it very carefully.
The eyelid adhesive tapes are designed to last for the whole day. Once you put them on in the morning, you can be sure that they will stay in place until your supper.
It is difficult to buy the tapes in any beauty shop in Europe. You can easily find them online. They are very cheap and the pack of 30 costs as little as your Sainsbury's Meal Deal. You need to be careful when purchasing any product from online shops or online. Make sure that it states that the tape is hypoallergenic and waterproof to avoid disappointment.