New 'Magnif'Eyes' shadow for 2 different looks
Does choosing the right eye shadow give you a headache? You got used to your own product that you keep using for years just because you are afraid to explore anything new. It is not only the colour, finish or the quality of the shadow that needs to be taken into account if you want to be happy with the purchase. That's why Rimmel has developed a innovative, yet reliable 'Magnif'Eyes' shadow. Every hesitating woman should try in order to rediscover that the eye make-up can be both funny and easy.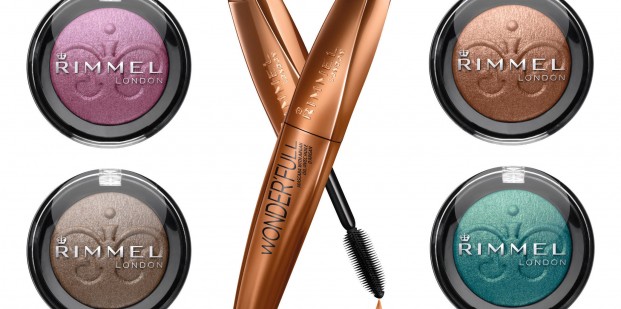 Each eye shadow comes in a small, elegant, round pot containing 1,84 g of pressed product. We can choose from six amazing shades: Traditional black, Chocolate Mania, Magnetic Dream, Magnetic Blue, Lilac Magnet, and green Dolar Magnifico. Although these are a pressed shadows, when being applied they give you a nice creamy feeling. It is easy to distribute them and blend with other products.
The Magnif'Eyes shadow can be applied on a dry or on a damp skin. The effect will differ dramatically. If you like to have a shiny and vibrant eye make-up, you should apply the shadow on a slightly wet eyelid.
Putting the Magnif' Eyes eyeshadow on a dry, clean skin will give you a subtle, slightly shiny finish.
Maybelline claims that the new eye shadow does not crease and doesn't leave smudges. Apart from that, long-lasting product which is supposed to stay in place for 8hrs without putting the eye premier beforehand.
The one and only downside to this product is that there is no small brush nor sponge included. 'The Magnif'Eyes' shadow will be available for sale from August 2014 and the price will vary from 8-5 GBP.